This post may contain affiliate links. If you buy thru these links, we may earn a commission at no additional cost to you.
---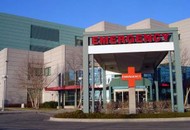 Health Savings Accounts (HSAs) are a relatively new idea. They were started in 2003 by President Bush in an effort to help individuals save for medical expenses on a tax-free basis. 
My family used a Health Savings Account one year. Here are some thoughts about HSAs…
Health Savings Accounts are an alternative to traditional health coverage.  They are often used in addition to regular health insurance. 
Health savings plans are reserved for people with high-deductible health plans.  To qualify for a HSA, the deductible on your insurance policies must be above the amount set by the government, which is currently around $1,000 for individuals and $2,000 for families. 
My family used a Health Savings Account several years ago.  We were issued a debit card that looked very much like our other bankcards.  The only difference was that we had to call the number on the back of the card to have the payment approved before we could spend the card at hospitals or doctors offices.  Fortunately, we had no major health issues that year, and at the end of the year, we opted to spend the money on much needed dental work for my husband. 
The amount of money you can save in your Health Savings Account depends on the amount of money you make, combined with how much you can afford to save. 
I have found that HSAs are more valuable in families where someone's health is compromised, and therefore they have a lot of out-of-pocket expenses. 
To sign up for a Health Savings Account, you can talk to your employer or visit your local bank, credit union, or insurance company. 
For more information on Health Savings Accounts, visit the US Treasury website.
I have been a certified tightwad striving for financial freedom since I became pregnant with my first child — and I decided to find a way to stay home with him full-time. I enjoy sharing my personal experiences in my journey back to financial health and planning for a future — which will include sending 2 kids to college and early retirement.