---
We write about products and services that we use. This page may contain affiliate links for which we receive a commission.
---
Your neighbor across the street has taken down their For Sale sign and avoided foreclosure because the bank has re-aged their loan after they lived mortgage-free for 5 months.
Your next door neighbor tells you that the bank is lowering their interest rate because they could not make the payment on their adjustable rate loan.
Meanwhile, you have struggled to make your house payment each and every month, and now can't help but feel jilted by your bank.
What recourse do the people who are paying their home loans on time have?…
With so many people being pardoned by banks and having their loans re-aged to get back on track, others are being made painfully aware that people who make good decisions and do the right thing seldom get rewarded.
If you have managed to keep your credit rating in good standing during this turbulent time of rampant foreclosures, and made all of your payments on time, there are options for you to get a bit of financial relief, as well.
Ways To Ease Your Financial Stress:
1. Demand a lower interest rate on your home loan.
A person who makes on-time mortgage payments can demand a lower interest rate on their loan especially if Federal interest rates are falling.
2. Refinance your home mortgage.
You can always go to a new bank and trade your adjustable rate mortgage for a low interest rate mortgage.
3. Have FHA Insurance removed from your home loan payments.
If you have lived in your home for several years and/or your home price has appreciated significantly, you may no longer need FHA Insurance on your loan. Eliminating this payment will lower your mortgage payment significantly.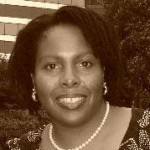 I have been a certified tightwad striving for financial freedom since I became pregnant with my first child — and I decided to find a way to stay home with him full-time. I enjoy sharing my personal experiences in my journey back to financial health and planning for a future — which will include sending 2 kids to college and early retirement.