---
We write about products and services that we use. This page may contain affiliate links for which we receive a commission.
---
If you are several months behind on your mortgage with no way to catch up, Project Lifeline can keep you from losing your home.
photo by Kenn Kiser
Project Lifeline is essentially a group of 6 mortgage companies that have agreed (thanks to some pressure from the U.S. Treasury) to give those close to foreclosure a reprieve on their loans and to reorganize the loan to help them get back on track.
The banks involved in Project Lifeline are Bank of America, Citigroup, Countrywide, J.P. Morgan Chase and Co, Washington Mutual, and Wells Fargo.
These lenders say they will contact homeowners who are 90 or more days overdue on their monthly mortgage payments. The homeowners will be given the opportunity to put the foreclosure process on pause for 30 days while the lenders try to work out a way to make the mortgage more affordable to homeowners. Source
Their plan is to send out letters to homeowners who are 90 day behind, but not within 30 days of foreclosure to offer them the chance to move the past due balance and get their loans in good standing again.
Is Your Mortgage With Another Bank?
Your mortgage does not necessarily have to belong to one of these banks for you to avoid foreclosure.
If you are behind on your mortgage and fearing foreclosure, call your bank immediately and tell them that you cannot catch up on the past due amount, but can begin paying your regular payment amount again and want the balance re-aged.
Keep in mind, the crisis that caused your mortgage to not be paid would have to be past and you would have to be able to pay your mortgage on time again for this to happen.
If you are lucky, after a few on time payments, your loan company may be willing to lower the interest on your adjustable rate loan.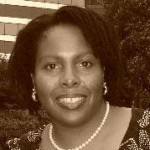 I have been a certified tightwad striving for financial freedom since I became pregnant with my first child — and I decided to find a way to stay home with him full-time. I enjoy sharing my personal experiences in my journey back to financial health and planning for a future — which will include sending 2 kids to college and early retirement.