This post may contain affiliate links. If you buy thru these links, we may earn a commission at no additional cost to you.
---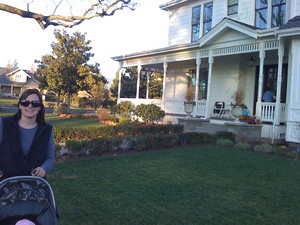 You may not know it, but there are con artists out there who would love nothing more than to get their hands on the deed to your house.
These con artists think nothing of committing mortgage fraud.
They don't care about you, and they don't care about your problems.
All they care about is scamming you and making some money from your misery.
This is how they do it:
A con artist goes to city hall and finds where your lender has filed a foreclosure notice, then he makes a copy. Since this is public information, access is easy.
Then he calls you and promise to make all your money worries go away.
He shows up at your house with a lot of paperwork. He gets you to sign it all, and while you think you are signing paperwork to get you out of trouble financially, you are really giving him the deed to your house.
He takes the deed and gets a new mortgage for more than your current home loan is worth.
He pays off your loan, and pockets the difference.
Then he demands you pay rent to live in your own home. In the meantime, the new loan secured by your house goes unpaid and into default. Eventually, the house is foreclosed on.
You lose your house, your equity, and any fees you paid the con artist to help you.
The con artist disappears, and you lose everything.
Protect Yourself From Mortgage Fraud
My favorite things to write about are topics that have to do with pregnancy, weddings, saving money, living green, and life with dogs. When I'm not writing, I love to spend time with my husband, read, create 3D artwork and Native American beadwork.