---
We write about products and services that we use. This page may contain affiliate links for which we receive a commission.
---
For the last 50 years, it has been a given that Americans will have a telephone in their homes.
However, with the popularity of cell phones and Internet sites that allow you to talk online, it is likely that home phones may go the way of street corner pay phones soon.
When it comes right down to it, home phones are really no more necessary than pay phones.
Plus, home phones can easily cost a family $100 or more a month!
When I purchased a cell phone for my daughter (and youngest child), I immediately called the telephone company and cancelled my long distance service. With 4 cell phones in the house, there was no reason for anyone to use the home phone to make a long distance call anymore.
Skype is an online service that allows Internet users to make calls for just a few dollars a month. To use Skype, you only need a microphone and a computer. Skype also allows users with a webcam to make free video calls. And they recently came out with a new handheld Skype phone that you can use anywhere that you have wi-fi service.
There are a number of other online sites that offer services similar to Skype.
For example, Yahoo also has a free Internet phone service. The reception is not the best, but the fact that it is free, makes the quality just fine — especially when you can talk with people all over the world. Recently , my sister-in-law called me via my Yahoo message center from Iraq where she is serving in the war. I had to scramble for headphones as the call was unexpected, but without this service, I would have never had the opportunity to talk to her. It would have cost a small fortune to talk via the home phone. Yahoo has video capabilities, as well.
If you feel you really need a home phone to accept incoming emergency calls or to use a fax machine, you can get a minimum payment landline for about $30 a month.
RELATED: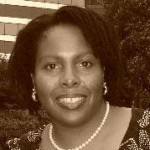 I have been a certified tightwad striving for financial freedom since I became pregnant with my first child — and I decided to find a way to stay home with him full-time. I enjoy sharing my personal experiences in my journey back to financial health and planning for a future — which will include sending 2 kids to college and early retirement.