This post may contain affiliate links. If you buy thru these links, we may earn a commission at no additional cost to you.
---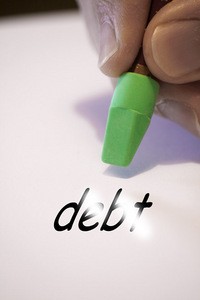 Have you been thinking about filing for bankruptcy?
Sometimes the cost of bankruptcy alone will be a deterrent, but sometimes it is something more.
There are myths that have become associated with filing for bankruptcy over the years. Unfortunately, they are just that, myths.
Check out these 5 common bankruptcy myths, and educate yourself before you take the next step toward filing for bankruptcy.
The 2 that were most eye-opening to me:
All debts are NOT covered under bankruptcy. School loans, federal and state taxes, and debts incurred because of fraud you will still have to pay back.
Your boss CANNOT fire you if he finds out you have filed for bankruptcy. That would actually be illegal. Although if you are looking for work, potential employers can look at your credit record, but they can not use it as a basis for whether or not to hire you.
Here are some more bankruptcy myths worth exploring:
Wondering what type of things you actually get to keep after you file bankruptcy?
Bankruptcy Exemptions: What You Can Keep After Filing Bankruptcy is a must-read.
My favorite things to write about are topics that have to do with pregnancy, weddings, saving money, living green, and life with dogs. When I'm not writing, I love to spend time with my husband, read, create 3D artwork and Native American beadwork.