This post may contain affiliate links. If you buy thru these links, we may earn a commission at no additional cost to you.
---
When you could use a nudge and some personal motivation to get your finances back on track, where do you turn?
If you're like me, the answer is personal finance books.
While personal finance bloggers and speakers often recommend good books for those who want to learn more about financial responsibility, those types of personal finance books are generally loaded with "basic steps to financial independence" and other commonsense ideas that are written in boring financial-speak.
They're useful, but not always the type of motivation I'm looking for.
So lately I've been turning to books outside the personal finance section of the library or bookstore. Books that just so happen to teach important lessons about money — even though they weren't initially written as personal finance books.
For example, The 4-Hour Work Week by Tim Ferriss is typically found in the business section.
However, I see it as a personal finance book because the takeways I got from reading it were very influential on my finances and the ways that I stay organized in my personal and professional life. Tim's idea is to manage your personal finances like a business in order to achieve the best return for your lifestyle. It's a life-changing book.
Along these same lines, there are dozens of other great books that provide helpful advice for strengthening your finances that you'd never find in the personal finance section.
So I bring you, in no particular order, 7 non-finance books filled with helpful personal finance tips…
Written for the benefit of retailers, this book begins with the underlying assumption that consumer spending is good. Read it critically, but pay attention to what it says. The author is an expert in designing stores so that people will buy more; knowing the tricks he recommends will help you be aware of how stores encourage you to spend money so that you can resist impulse buys. You might even consider adopting some of the things he notes as limits to spending, such as not picking up a basket when you go to a store for 2 or 3 items.
A short profile of a door-to-door salesman with cerebral palsy, this inspirational book can serve as motivation to stop making excuses and start working around obstacles in your life. A good attitude, tenacity, and a refusal to compromise your values can help anyone trying to save or earn more money.
You'll never look at your garbage the same way again after reading this book, which profiles several types of "collectors" who explore society's discards in search of treasures – everything from aluminum cans to first-edition books to leftover restaurant food. It is amazing how much of value we throw away; learning how to make good use of all resources, as these collectors do, can help save money and reduce waste.
This business biography doesn't delve deeply into the subject's motives for giving away the majority of his wealth, but it does provide a case study for several ideas related to personal finance. For one, the ability to make a lot of money is not completely dependent on a person's skills, talents, and drive; being in the right place at the right time is a large part of the equation. Second, wealth can be a great burden, and giving can be satisfying. The latter part of the book, which focuses on Feeney's philanthropy, shows how much good money can do when given wisely (a task that is more complicated than it sounds).
This book — a classic for college students and people looking to change careers — can help you find work that suits you well. (It did for me.) Doing something that you enjoy and that matches your skills and personality will make you a better, more content, worker and hopefully lead to greater earning potential. Even if it doesn't, you will find that you enjoy your work so much that a low salary matters less to you than it would if you hated your job.
This classic novel by the author of Brave New World follows millionaire Jo Stoyte (who closely resembles the real-life William Randolph Hearst) in his pursuit of immortality. It's a great reminder that money can't buy love, happiness, or eternal life, but it can, in fact, create problems of its own.
Yes, even light "beach reading" can teach you about money. In this fun mystery set in the 1930s, the first of a series, the heroine is a minor royal who is broke. It demonstrates (though not completely realistically) the difficulties of needing to earn money to live while at the same time having many money-making opportunities off-limits because the job seeker is considered to be above them. Even though the American social structure is not quite so strict, the problem of being overqualified for certain jobs while in desperate need of money is a reality for some.
Good books usually teach truths beyond their main plot or theme, and these 7 books are no exception.
While you may find them in the business section, biography, social science, or even fiction, don't be fooled into thinking they have nothing to say about personal finance.
Remember as you read them (and others) that you can apply the ideas they contain to your own life and adjust your attitudes toward money and spending habits accordingly.
If you've read any of these books, please let us know what you liked or didn't like about them in the Comments below…
UPDATE: 5 Powerful Books That Changed The Direction Of My Life (Great for entrepreneurs!)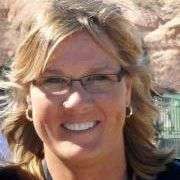 With input from Financial Advisors, (a Tax Accountant and an Investment Manager), I share helpful tips regarding money and finances — including debt relief, insurance, budgeting, and investing for retirement. My goal is to help you save more, spend less, and invest for the future by sharing honest, tried & true budgeting tips and tools. When I'm not saving for the future and helping others save for theirs, you can find me at the corner of Good News & Fun Times as publisher of The Fun Times Guide (32 fun & helpful websites).