This post may contain affiliate links. If you buy thru these links, we may earn a commission at no additional cost to you.
---
We are in the process of buying a new car.
It's been awhile since we've purchased a new vehicle, so I set out to do some research first.
I'm sharing the info here, with the hope that it will be helpful to others who are also in the market to buy a new or used vehicle.
Car vs SUV
We started our search for a new car with our sights set on mid to large-size sedan with good mileage.
Why?
We're both tall people, so we need lots of room. And we tend to put a lot of highway miles on a vehicle, so we wanted good gas mileage.
The Ford Fusion and Ford Taurus were both on our list to check out. Of those, the Fusion meets the needs of tall drivers best.
Then, we noticed that many SUVs are priced comparably to today's mid- and large-sized cars.
So we debated car vs SUV and concluded that an SUV is best for us for the following reasons:
It's hard to ignore the fact that we've owned several SUVs in the past and we have always liked them better than the sedans we've owned. Better than most of our friends' cars that we get in and out of too.
Initially, we only considered sedans because we thought they'd be more affordable. Wrong! Here are 10 SUVs that are cheaper than sedans. Likewise, the mileage of SUVs is comparable to some cars as well.
Now, we are definitely convinced that an SUV is the best type of vehicle for us.
For what it's worth, one of the first SUVs we considered was the Ford Flex. It's rated one of the best vehicles for tall people and one of the top cars with the most headroom.
The other 2 SUVs that keep attracting our attention are newer models of the Jeep Grand Cherokee and Ford Explorer. The 2014 model year Grand Cherokee is an all-new vehicle inside and out — the first one since 2011. It ranks #4 in Most Affordable Mid-Size SUVs this year. The 2014 Ford Explorer had no changes over the previous year. It ranks #15 in Most Affordable Mid-Size SUVs this year.
Finding Answers To Important Car Questions
Our time thus far has been spent exploring the following new car issues…
#1. – Makes and models (we are primarily considering Jeep and Ford SUVs)
#2. – Buying vs leasing (we are torn on this issue)
#3. – Hybrid vs regular (we are willing to consider a hybrid)
#4. – Buying new vs used (we are leaning toward new)
#5 – Best/worst car features (like mileage, reliability, cost, etc.)
The links that I've included above are the ones that have been incredibly helpful to us in making our decision so far. (There are plenty more, but those are the best.)
We haven't purchased our new car yet. At this point, we've only looked briefly at cars and SUVs on the Jeep lot and the Ford lot near us.
We haven't even taken any vehicles for a test drive yet. We wanted to have a better idea of the ones we'd mostly be interested in after checking the ratings, reports, and reviews online.
I'll be sure to post an update (and a picture) right here after we buy our new car. I'll also share any other car buying tips we learn along the way!
Hopefully, this information will be helpful to you if you're shopping for a new vehicle too.
Good To Know Before Buying A New Car:
UPDATE: We Got A Great Deal On A New Car!
We ended up visiting a few more car dealerships (both Jeep and Ford) — taking our search beyond the immediate boundaries of our little town.
Doing that only proved that smaller towns had even less inventory than those near us.
I will say that we came across a handful of very nice car salesmen that we would have been happy to work with.
We never came across a slimy or standoffish car salesman that gave us a bad vibe at all. I think things have changed a bit in the new car sales world. Perhaps because there is so much information available online (such as the actual price they paid for the vehicle). Plus, it's so easy to design what you want directly from the dealer, check other car dealers' lots for inventory, and see all the vehicles that meet your criteria that are available right in your area — that they probably have less room to negotiate and fewer opportunities to "sell" you than they did a few years ago.
And I've learned that loyalty is built during the sale and it either increases or decreases in the years following the sale.
We actually had a great experience with the car salesman and the finance manager at the dealership we bought from: Franklin Chrysler Dodge Jeep Ram. We bought a 2014 Jeep Grand Cherokee Overland.
No surprise really. We love Jeeps!
Things We Learned After Buying This New Car
A few additional things we learned about new car sales these days: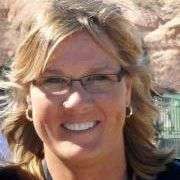 With input from Financial Advisors, (a Tax Accountant and an Investment Manager), I share helpful tips regarding money and finances — including debt relief, insurance, budgeting, and investing for retirement. My goal is to help you save more, spend less, and invest for the future by sharing honest, tried & true budgeting tips and tools. When I'm not saving for the future and helping others save for theirs, you can find me at the corner of Good News & Fun Times as publisher of The Fun Times Guide (32 fun & helpful websites).