This post may contain affiliate links. If you buy thru these links, we may earn a commission at no additional cost to you.
---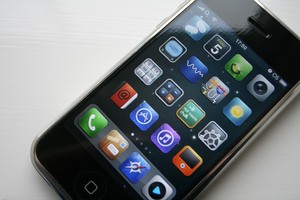 Of course, the best way to keep track of your money is to know where all of it is at any one time.
One of the easiest ways to do that is to use a handy dandy program, application, or template that makes managing your money FUN! 
Here are a few examples:
That's just a sampler! There are lots more on this great big list of 75 budgeting tools, finance software, and iPhone money apps worth checking out.
Does the idea of using iPhone apps give you chills? Never used one before and want to know more? Here are the best iPhone apps for new iPhone or iTouch users.
My favorite things to write about are topics that have to do with pregnancy, weddings, saving money, living green, and life with dogs. When I'm not writing, I love to spend time with my husband, read, create 3D artwork and Native American beadwork.