This post may contain affiliate links. If you buy thru these links, we may earn a commission at no additional cost to you.
---
As the cost of healthcare continues to rise, your salary may not be enough to cover the cost of your monthly health premium and your health insurance deductible.
Medical gap insurance — or supplemental health insurance — can help.
It protects you from unexpected healthcare costs and things that your regular health insurance policy doesn't cover.
Who Needs Medical Gap Insurance?
Nearly 60% of all personal bankruptcies in the United States are caused by medical costs and insufficient saving habits.
Supplemental health insurance helps to prevent that.
Fewer than half of American households have enough in their savings to cover unexpected out-of-pocket costs — which could quickly rise above $10,000 for critical conditions, such as a heart attack.
Having health insurance isn't a guarantee against landing in debt from your health expenses, but medical gap insurance lessens the burden by providing coverage for many things that your regular health insurance plan doesn't cover.
Medical gap insurance can help you pay for the out-of-pocket expenses that could otherwise drain your budget. 24% of American households reported having problems paying medical bills within the last year. Supplementing your medical insurance with medical gap insurance can help you cover your expenses so you can focus on getting well. Source
Health Insurance Alone Isn't Enough Anymore
Even if you receive health insurance through your work, you may find yourself faced with high deductibles and out-of-pocket costs.
Maybe you aren't getting necessary medical treatment simply because you can't afford the medical bills until you reach your deductible (…which you may never reach).
By providing benefits for unexpected events, the [Medical gap] plan design can diminish the financial impact of a high deductible. The goal is not to cover every gap, but to cover those that may have a larger and more immediate impact. Source
For most health issues, early detection and early treatment are essential for maintaining good health. Avoiding doctor visits due to lack of money can lead to needing more expensive treatments and additional procedures in the future.
Although the Affordable Care Act requires most employers to offer medical coverage with specific benefits, the out-of-pocket costs for employees continue to rise. Supplemental health insurance helps with that.
The Affordable Care Act outlines what employers are required to offer in terms of essential health coverage, which includes four plan design levels — platinum, gold, silver and bronze. Each plan requires higher cost-shifting to participants, with the lowest level (the bronze level) plans shifting as much as 40 percent of total costs to the participant. Many employees today are now responsible for a portion of their health care costs. They may be responsible for meeting a deductible before their health insurance kicks in, or covering copays and coinsurance out of their own pocket. These expenses may cause concern among employees. This is where a well-designed gap plan comes into play. Source
Types Of Medical Gap Insurance
There are various types of medical gap insurance offered by different providers.
While the majority of Americans are covered by employer-provided health insurance, according to insurance industry reports, you are likely to experience an average of 7 gaps in your employer-provided insurance coverage over your lifetime. That's when medical gap insurance kicks in:
Deductible supplement insurance – covers the expense that would have been covered by your primary insurance except for the deductible
Qualified Health Plan supplement insurance – covers the gaps left by ACA-compliant (Obamacare) health insurance policies
Specific illness / Critical illness insurance – covers specific illnesses such as cancer, heart attack, stroke, and certain other serious illnesses
Mini-med / Fixed-benefit indemnity medical insurance – covers specific illnesses or injuries
Accident / Emergency insurance – covers costs associated with your accident or Emergency Room visit (separately from your automobile accident coverage)
International insurance – covers additional risks that surface when travelling outside the U.S.
Basic coverage insurance – provides "first dollar" coverage for a high-deductible employer plan. These usually have no deductibles or co-payments and tend to appeal to people with lower income and little savings.
Some supplemental medical insurance is a combination of surgical and hospital programs that pay up to a certain amount to help cover items not paid by health insurance – like:
Preventative care
Regular doctor visits
X-rays and diagnostic tests
Hospital stays
Surgery
Treatment in an emergency room
Dental care
Vision care
And more
There are 2 ways to pay for medical gap insurance:
1. Employers can pay for supplemental health insurance to provide their employees with extra coverage when they choose a high-deductible health plan.
Or…
2. Employees can pay for their own medical gap insurance voluntarily through direct payment or a payroll deduction.
Premiums often range from $20 to $190 for single coverage per month, depending on the level of benefits (family coverage ranges from $100 to $500). Source
What Supplemental Health Insurance Covers
There are additional plans available — including those for critical illness and accidents.
These types of plans pay benefits and give you some relief form paying high out-of-pocket expenses. The benefits don't necessarily match the costs of coinsurance and deductibles, but they do help.
With an accident supplemental insurance plan, you could receive coverage for specific expenses like:
Ambulance costs
Medical costs
Surgery
Fracture/dislocation
Intensive care
Initial hospital stay
Outpatient doctor's treatment
Critical illness medical gap insurance plans pay a lump sum amount if you're diagnosed with a critical condition or illness — such as a stroke, certain types of cancer, or a heart attack.
Not only would these critical conditions be physically devastating for you, but they will probably deal a devastating blow to your family finances as well.
Medical Gap Plans are a multi billion dollar industry and one of the fastest growing segments of the health insurance industry in America. Medical Gap Plans have been featured in the Wall Street Journal, USA Today, the NY Times and thousands of other publications across the country.  It is estimated that more than 2 million Americans are insured through Medical Gap Plans. Source
How To Submit Medical Gap Insurance Claims
In order to utilize medical gap insurance, you have to submit 2 claims:
One to the health insurance company
One to the medical gap insurance provider
It's up to you to know what your supplemental health insurance policy covers and how much they'll pay in each instance.
Unless something major changes in the health care insurance industry, out-of-pocket costs and deductibles will only continue to rise. Medical gap insurance can help to alleviate your healthcare costs and keep you from succumbing to substantial debt due to skyrocketing medical bills.
More About Supplemental Health Insurance
In addition to the links and information above, here are a few more things you should know about supplemental health insurance: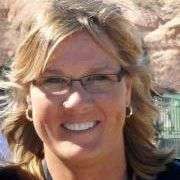 With input from Financial Advisors, (a Tax Accountant and an Investment Manager), I share helpful tips regarding money and finances — including debt relief, insurance, budgeting, and investing for retirement. My goal is to help you save more, spend less, and invest for the future by sharing honest, tried & true budgeting tips and tools. When I'm not saving for the future and helping others save for theirs, you can find me at the corner of Good News & Fun Times as publisher of The Fun Times Guide (32 fun & helpful websites).