This post may contain affiliate links. If you buy thru these links, we may earn a commission at no additional cost to you.
---
Have you heard about a 2-10 home buyers warranty? I hadn't — until I started looking around at houses to buy.
It protects against structural damage and breakdown of appliances and home systems.
2-10 home buyer warranties are for those who are building a new home or buying an existing home.
According to HBW Services (the company that offers the popular 2-10 warranties), nearly 6 million homes are covered by one of their home buyer warranties — and my house happens to be one of them.
So, with millions of homes protected with these warranties, you're probably wondering…
What do the "2" and "10" represent in a 2-10 home warranty?
How does a 2-10 home buyers warranty work?
What does a 2-10 home warranty cover?
Does a home buyers warranty replace homeowners insurance?
How much does a 2-10 home warranty cost?
And is this type of home warranty really worth it?
As a homeowner who has paid for and has used a 2-10 warranty in the past, I'm going to share with you:
My experience using the 2-10 home buyers warranty.
How it has helped me.
Whether I'd buy a home warranty again.
I'm writing this home warranty review only because I've had personal experience with a home buyers warranty, and I'd like to share my knowledge with others. Nobody associated with HBW Services has paid me or asked me to write this. I hope you find it a helpful, unbiased review based on my own personal firsthand experience! 
What Is A 2-10 Home Warranty & What Does It Cover?
I initially heard about the 2-10 home buyers warranty when I began shopping for my first home.
At the time, I was looking for older, existing homes. So, I was excited to learn that there was a home warranty for resale homes!
That's when I learned what the "2" and "10" in a 2-10 home warranty mean:
The "2" refers to the 2-year warranty for major systems — including the air and heating system, water heater, plumbing, electrical system, and some appliances.
The "10" represents a 10-year warranty on structural components— including floor framing, columns, beams & girders, footings, foundations, load-bearing walls, and roof-framing systems.
NOTE: There are also additional coverage options for pre-season HVAC tuneups, roof leaks, septic systems, pool & spa equipment, water softeners, and other components.
The 2-10 home warranty package I chose is an annual plan that's renewable.
Of course, you'll need to work with your realtor and/or 2-10 warranty agent to see what options are available to you — and which ones will suit you best, based your particular home-buying needs.
How Does The 2-10 Home Buyers Warranty Work?
Once you buy the home warranty, you'll receive all of the official policy paperwork — and you'll be able to create an online account with the 2-10 warranty program.
Then, if one of the components or systems covered under your warranty should break or show signs of defects, you'd contact a 2-10 home warranty agent right away to inquire about repairing or replacing that item.
My experience using the 2-10 home buyers warranty
I used my 2-10 home warranty for the first time about 6 months after I bought my home.
One day, my built-in microwave stopped working. There was a blue flash and then, poof — it was dead.
I thought something happened with the circuit breaker. It had tripped, but it wasn't a power surge. And the microwave still wasn't working after I reset the breaker.
I immediately called the 2-10 home warranty folks, and they sent out an authorized home repair technician to evaluate my broken microwave and determine what was going on with it.
I had to pay a $100 deductible for service. But that was less than the cost of hiring a home repair professional and paying for a new microwave part. And far less expensive than buying a super-capacity brand-name, built-in microwave like the one that broke!
After I paid the deductible, the appliance tech quickly determined that the microwave magnetron failed. He told me he would order the part and reinstall it, but it would take a few days to order and such — which was totally understandable.
About a day or two later, I received a call from the 2-10 home warranty company. It turns out the cost of replacing the magnetron was about on par with buying a new microwave. So, I was presented with 2 options:
An appliance replacement offer for the current estimated value of the microwave, and I'd receive a $100 savings voucher for the purchase of a new General Electric or Whirlpool microwave OR…
HBW 2-10 would pay for a new equivalent microwave, and cover the installation.
I opted for the replacement and installation of the exact same microwave — at no charge.
They sent me the new microwave in about 3 days. It was quickly installed, and I've had no problems with my microwave since.
Why I Like The 2-10 Home Warranty Program
In addition to the fast help I received when using my 2-10 home warranty, I really like their customer service. I know a lot of people talk about customer service experiences, and it's not something that can be overstated.
Good customer service is becoming especially important to me in this day and age, where fewer transactions involve customer contact with live humans.
So, here's why I like the 2-10 home warranty customer service:
My calls to and from 2-10 home buyer warranty have always been very efficient.
The agents I've talked to have been very courteous and empathetic.
They clearly wanted to make sure my problems were resolved quickly.
After my microwave was installed, 2-10 home warranty followed up to ensure that everything went well with the installation.
All the important steps of the transaction were documented in emails — for easy reference and confirmation.
How Much Does A 2-10 Home Warranty Cost?
As for the price of my home buyers warranty… it was just right for me.
It cost me $550 for a premium home warranty package on my 1,300-square-foot home (a suburban, mid-century ranch-style house).
I mean, yes, that's a lot of money out of pocket. But think about all of the expensive things that can go wrong with an older, existing home — heck, with any home! 
Sure, for me there was that $100 deductible for the microwave, on top of what I paid for the home buyer warranty. But after I paid that deductible, I promptly received a new microwave and the installation was included. That sure beats having to fiddle around with a bulky, built-in microwave and electrical wires trying to do it myself. Plenty of things can go wrong in that scenario!
I also think about the potential other problems that could crop up with with this house over time.
I'm glad I paid for the first year of 2-10 home buyer warranty coverage. It's worth the cost — both in terms of financial protection and peace of mind.
I'm definitely renewing my policy when the time comes.
The average cost of a basic coverage plan ranges from $350 to $600 a year, with the cost of an enhanced plan adding $100 to $500+ depending on the desired amount of additional coverage. Prices reflect not only coverage, but also a company's loss history — which is determined by how often an item breaks down and the cost to repair it. Source
Does A 2-10 Home Warranty Replace Homeowners Insurance?
A big NO! Sorry for being blunt. But, no — a 2-10 home warranty does not replace conventional homeowners insurance.
While a 2-10 homeowners warranty covers many things that a typical homeowners insurance policy might cover (such as home systems and structural components), there are many things a homeowners insurance policy covers that 2-10 warranties do not necessarily cover:
Damage or destruction to the home caused by natural disasters or other covered causes
Extensive repairs not covered within the scope of the 2-10 home warranty
And other catastrophic issues
Plus, the 2-10 home warranty does eventually phase out once you've exhausted the coverage period. Comparatively, homeowners insurance usually guarantees perpetual coverage for as long as you're paying your premiums on time
And, FYI… I've been carrying my 2-10 home buyers warranty and homeowners insurance simultaneously.
Here are a few more things you need to know before buying a home warranty.
How Do You Buy A 2-10 Home Warranty?
2-10 home warranties are sometimes included as part of the seller-paid closing costs. In my case — as is often the situation — the home buyers warranty is bought as a separate purchase, but in concert with buying the home.
In my case, I paid the $550 for my home warranty and formally made the purchase when I closed on my home.
A resale warranty is purchased by the seller prior to the closing date of the home sale. It covers systems and appliances for an agreed-upon period. Many sellers use this as a marketing tool to make their home more attractive by creating a sense of security for buyers. There are no expensive surprises for the buyer, since he will not have to face any immediate major repair costs. With resale warranties, as long as the damaged part is functioning when the seller purchases the warranty, the repair is covered. Source
So…
If you're buying an existing resale home… you should ask your realtor or home agent about the 2-10 warranty to see if your property qualifies for coverage.
If you're buying or building a brand new home… you should ask the homebuilder or new home sales agent for 2-10 warranty information on this property.
You could also contact the folks at the 2-10 home warranty company to find out more about their home warranties and options that are available to you.
Need more info? Search the 2-10 Home Buyers Warranty Knowledge Center.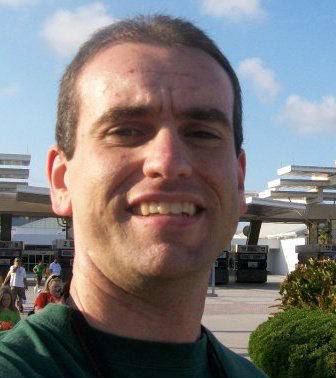 I'm a roller coaster junkie, a weather enthusiast, a frequent traveler, and a numismatist. My love for coins began when I was 11 years old. I primarily collect and study U.S. coins produced during the 20th century. I'm a member of the American Numismatic Association (ANA) and the Numismatic Literary Guild (NLG). I've also been studying meteorology and watching weather patterns for years. I enjoy sharing little-known facts and fun stuff about coins, weather, travel, health, food, and living green… on a budget. I work from home full-time as a journalist, reporter, and author.