This post may contain affiliate links. If you buy thru these links, we may earn a commission at no additional cost to you.
---
Ouch!… Ready for a slap of reality?
Check out these heart-wrenching commercials from the Ad Council.
I had seen one of them on TV, but not all of them until now…
The following commercials were produced by the Ad Council.
It's part of their "Don't Almost Give" campaign.
I know in my case, I always feel so guilty whenever I drive past a homeless person holding their sign and asking for food, money, or work.
Like many people, I struggle with the whole "What are they really going to do with the money?" issue. But in a way, that's not my business. If they clearly appear to be struggling more than I am for money at the moment, and I'm in a position to share, then I wish I'd give more money than I do. (It's quite rare in my case. But I have been known to take boxes snacks I got from Sam's Club to work and hand them out to the homeless people I drive past on any given day. That was when I worked in downtown Nashville.)
It's one of those "a little goes a long way" theories… That, and the fact that you feel so great when you can do something — even something so seemingly small — whether it's for someone who's in obvious need or not. Random acts of kindness are a great thing.
Anyway, these commercials helped me to have another "ah ha moment" and recharge my motivation to help when and where I can — in general.
More about the "Don't Almost Give" campaign.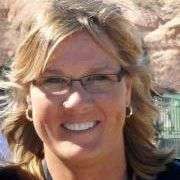 With input from Financial Advisors, (a Tax Accountant and an Investment Manager), I share helpful tips regarding money and finances — including debt relief, insurance, budgeting, and investing for retirement. My goal is to help you save more, spend less, and invest for the future by sharing honest, tried & true budgeting tips and tools. When I'm not saving for the future and helping others save for theirs, you can find me at the corner of Good News & Fun Times as publisher of The Fun Times Guide (32 fun & helpful websites).