This post may contain affiliate links. If you buy thru these links, we may earn a commission at no additional cost to you.
---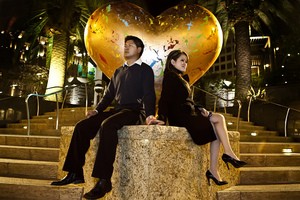 Money is one of the main sources of conflict in a marriage.
Truthfully, whether you're married or not, money is one of the most common reasons that couples fight, and many break up because of it.
This is serious stuff.
Money complicates relationships, especially romantic. It causes 2 people to look at their hard-earned money now as "ours" and not "mine", and also combines 2 completely different financial philosophies and histories. It is essential to understand, first, how money affects each stage of a relationship. People that are in the early stages of dating compared to engaged or married have very different concerns.  Source

Here are the best tips to help you and your partner talk about money and avoid money issues:
Money is front and center in our lives. So if you and your partner aren't in financial sync, your marriage is going to be in deep trouble.  Source
Money management for Couples
More Tips For Preventing Marriage Money Problems
Credit Card Basics For Couples
Suze Orman: A Couple's Guide To Managing Money
8 Money Management Tips For Couples
Dave Ramsey: The Truth About Money & Relationships
10 Money Management Tips For Newly Married Couples
Don't Let The Children Dictate Your Finances!
Peaceful Money Management For Couples
5 Money Rules For Couples Moving In Together
My favorite things to write about are topics that have to do with pregnancy, weddings, saving money, living green, and life with dogs. When I'm not writing, I love to spend time with my husband, read, create 3D artwork and Native American beadwork.