This post may contain affiliate links. If you buy thru these links, we may earn a commission at no additional cost to you.
---
DRIVING ODDITY #1:
Certain Cars Are More Likely Than Others To Be Stolen
We recently researched information about "the most stolen cars and found the following facts about stolen cars that might be of interest to you.
Specifically, we've picked out the most stolen cars in the states that most of our friends and relatives live…
INDIANA
Mom, you're thinking about buying a new car… For our friends & family in Indiana, don't buy one of these:
1. Oldsmobile Cutlass/Supreme/Ciera
2. Chevrolet Full Size C/K Pickup
3. Oldsmobile Delta 88/Royale
OHIO
Pops, good thing the one you just bought isn't on the list! You and Suzie might be interested in knowing the most stolen cars in Ohio:
1. Olds Cutlass/Supreme/Ciera
2. Buick Century
3. Chevrolet Cavalier
FLORIDA
Laura, I checked and your Roadster isn't on the list! But our Florida friends and relatives (especially those in the Miami area, since it's one of the cities with the highest number of auto thefts) will be interested in knowing these are the top three stolen vehicles in the state of Florida:
1. Toyota Camry
2. Honda Accord
3. Ford F150/250/350 Truck
KENTUCKY
Jeannie, you and yours in Kentucky should be happy you don't own one of these:
1. Chevrolet Full Size C/K Pickup
2. Ford F150/250/350 Truck
3. Olds Cutlass/Supreme/Ciera
TENNESSEE
And for all our good friends here in Tennessee, check this out:
1. Chevrolet Full Size CK Pickup
2. Olds Cutlass/Supreme/Ciera
3. Ford F150/250/350 Truck
More Facts About Stolen Cars
There's even more great facts about the types of cars stolen all across the U.S. here – just click on the "National Insurance Crime Bureau (NICB) study" to see the most popular year of vehicles stolen, most popular colors, and more. (Hint: If you're the proud owner of a 1995 White vehicle at the moment, you might want to look outside to make sure it's still where you parked it!)
What I Learned Today…
Glad I don't know anyone who owns a Cutlass Supreme… and a 1995 white one at that!
UPDATE: 8/31/05: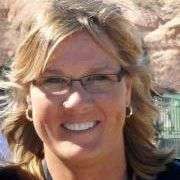 With input from Financial Advisors, (a Tax Accountant and an Investment Manager), I share helpful tips regarding money and finances — including debt relief, insurance, budgeting, and investing for retirement. My goal is to help you save more, spend less, and invest for the future by sharing honest, tried & true budgeting tips and tools. When I'm not saving for the future and helping others save for theirs, you can find me at the corner of Good News & Fun Times as publisher of The Fun Times Guide (32 fun & helpful websites).